I am a serious reader. I always have a book hidden in my purse, one snuggled next to my bed and when I am working I love to listen to audio books. I even read while watching TV. I was sent from http://www.macmillianaudio.com a copy of The Assassination of Margret Thatcher by Hilary Mantel, to give my honest review. I slipped the CD in laptop and enjoyed the collection of stories of life, friendships, marriages, political personalities, life in 1803 and other times. I enjoyed having pictures drawn in my mind of life abroad and more. A very enjoyable read. I love audio books as they are freeing if you have work that has to be done and you can still indulge in your reading addiction. I also feel that there is something about "hearing" a book that draws a picture in your mind that can make books even more memorable. It also tends to draw others in my family to "tune" in and they also will finish the book with me. You can order your copy of this relaxing read at http://us.macmillan.com/audio
On a airplane... suddenly people are missing. Panic ensues among the crew only to find that the event is world wide. I am excited to review for you LEFT BEHIND by Tim Lahaye and Jerry B Jenkins the best seller sharing what could happen when the rapture of the Church happens. This is a book packed with face past action from front to back and is the first in the Left behind series with a new movie starring Nicholas Cage just released. The first movie "Left Behind" starred Kirk Cameron. I absolutely love this book and I will forewarn you, once you read the first one you will be addicted and want to read through the entire series! The story shares immediate events that could take place at the rapture and shares the beginning rise of the antichrist. A wonderful Christmas gift for the reader in your life! You can pick up a copy at amazon - click here :)
These are the best invention ever! I never seem to get my nail polish to go on perfectly without getting a little on my hands.
Nail Cones
were the perfectly solution for me. Having my nails done perfectly gives me more confidence and I don't have to worry that someone may spot nail polish on my hands and be embarrassed anymore. You can also easily pop them in your purse to take with you if you decide to do your nails on the go. What a cool item to find in your Christmas stocking over the holidays! To order your nail cones just
click here
http://www.medcentersystems.com/
We posted a review on this great little product for you earlier this year, but this is such a cool item I wanted to include this for you all to consider purchasing for your Christmas giving :) Here is what I love about this.. the glass bottom and the plastic top and how tight it seals! This is what I consider a "good old faithful" container for packing a lunch for Clay, or for storing leftovers. I like my dishes to look clean and sparkling and the glass bottom and the top always look fresh and clean. When I pack Clay the leftovers from the previous night's dinner I never have to worry that he's going to open his lunch to a spillage and the food always looks appetizing in the pretty container. This is a great gift for the Holidays for those on your Christmas list. I love practical gifts that I can use all year long and think about the people that gave them to me. I just love this product and the many uses I get out of it. You can order one for yourself at http://frieling.com/product/clip-close-glass#.VFCyOPnF-n1
We were sent Blum school gear for our honest review. Totally LOVE THESE! Perfect for your children to keep all their art supplies together and to encourage the little artist grades k- 8 in your family. I also felt these are perfect for those of us who are bloggers, artist, or love the hobby of decorating planners. I added a planner to each of mine that I bought for a dollar at the dollar store and have one for my blogger, one for my household and one for my Bible studies. This way I can track my activities using various colors and also decorate my planners or label things I am working on or highlight blog posts, etc.. for my blog. Way awesome product! It keeps everything neat and in one spot. It is a wonderful gift to give to anyone! I was really impressed with this product and felt that the handy size case they come in are perfect for those of us who are "mobile" and carry our work with us. To order yours go to
http://www.blum-usa.com/school-gear.html
My hair is naturally very dry. So at the top of my hair care list is a good product that keeps my hair bouncy, shiny, soft and full of moisture. This product was pretty easy to use I just washed my hair and then put the Argan Oil hair mask all over my hair for 15 minutes then rinsed it out. I noticed that my hair smelled wonderful and felt really light and bouncy. It was awesome! The active ingredients are Argan oil, amino acid complex, coconut oil, shea butter, and vitamin B5. I worked in sales and recruiting for years in the Beauty Industry so I am constantly being asked about "beauty secrets" this is one of those products that I am going to have to tell my friends that say Ruthie, my hair is so dry it looks and feels like a rug. I'll just pull out the product and say you need to pick up some of this baby. What a wonderful gift to give to your sisters or daughters during the Holiday Season.. What girl (and a few men too) wouldn't love to get a beauty product for their hair! To order yours go to http://instanatural.com/products/argan-oil-hair-mask/
Here is a neat little item that we were sent to review. This is perfect for those of us who own a farm and for all families! 4 D batteries pop this in your refridgerator and it keeps your produce fresher! I love this ! If you ever had someone just toss in the celery or a onion in your fridge you will be thankful you have this little goody! We were sent this to give our honest unbiased opinion and we just love it.. check out the video below for more and then scoot over to berry breeze site to oder yours :) The perfect gift for a man or a woman for the Holidays!
I decided I would read some fantasy this book is amazing! Amy Ewing describes a world that is layed Marsh on the outside, farming, bank and then the Jewel. Violet goes from the Marsh to the Jewel. Things aren't always as they seem and she is tagged for producing children for the rich. ck out more in my vlog link below.
https://www.youtube.com/watch?v=F_nNBQg3WYA
I was sent Belli Anti-Blemish facial wash and Belli Fresh Start pre- treatment for my honest review. I like my face to be squeaky clean. I have naturally oil skin so it's important to keep my skin really clean all the time and to remove any excess dirt or oil from my face to have a nice smooth complexion. Belli is a physician-formulated skin care line focusing on safety for new mothers. Even though I am not expecting (In the grandmother stage now!) I loved the products and figured if they are gentle enough for new mommies they would be gentle on my face as well. The product felt really nice on my face and I could see that my skin looked really clean after using Belli 's skincare. This is a awesome gift to give for baby showers as well as for Christmas gifts for all those new mommies on your christmas list. Check out all the great products by clicking here
A funny product to add to your christmas list.. but not really, This is a perfect gift to slip into Christmas stockings or to use before the Holidays to get looking your best! This is an effective, at home, non-prescription way to treat and prevent the formation of small, abnormal scars including hypertrophic (red and raised ) and keloid scars. latex and drug free and applied daily. This is a great product to have stocked in your medicine cabinet and if anyone has a concern these little discs can be handy. To check out more go to Scar Away site to see all of their great products http://myscaraway.com/products/index.html#Daily-Discs-Scar-Sheets
This book is so cool! - Around 800 pages of pure blank papers.. There are some notes in the front ... indexes, etc.. but the Freestyle Really Big Notebook by http://productiveluddite.com/ was immediately swooped away by my husband, pink cover and all. This book I originally thought would be reviewed by me for as lifestyle journal.. but has become a business notebook for my husband. This is a wonderful book for all to let your creative juices flow. The paper quality was great and I loved that it had so many pages. Great for Bible notes, lifestyle journals, scrapbooking, drawing, watercolors anything you want! What a great gift for all and there are lots of colors not just pink! Check out http://productiveluddite.com/ to order yours!
I was sent the Percy Jackson The Ligntning Thief to review to give my honest opinion. I haven't read a fantasy book in a long time. From a adult's point of view and as a girl I found the book to be a fantasy that was quick moving and entertaining. As a Christian, I wouldn't probably recommend this for your children without a parent reading this first as it does deal with some issues such as authority, and mythical relationships, yadda, yadda,,, normal drama of greek gods and such only brought into the modern age. As a adult it was a fun read and for a Mom with guys in my family loving to watch the Hobbit, and Lord of the Rings, etc.. It was a book I could discuss with my family in the light of being a Mom in a home where the majority are males.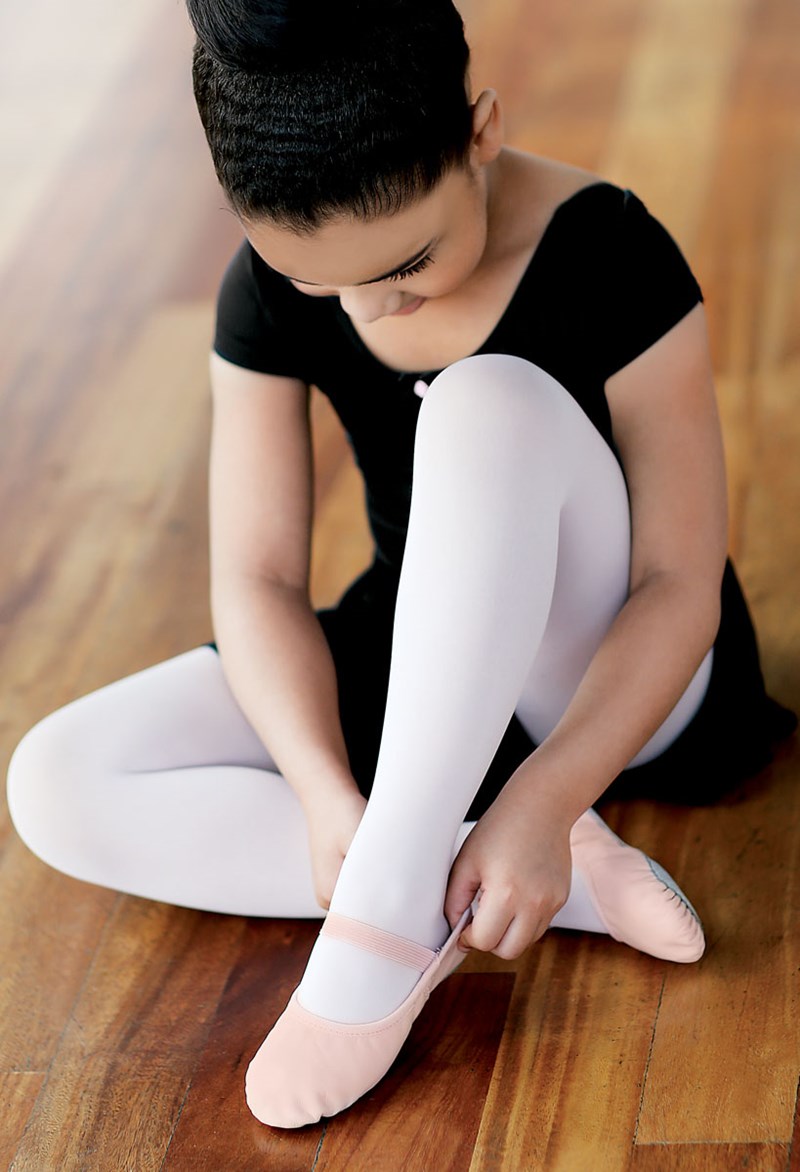 We were sent a pair of ballet shoes to review and share with our audience from http://www.danshuz.com/ they are so adorable and nice and cushy and made really well for the little dancer in your family. What I noticed immediately was how well they were made with the upper leather and the nice cushy feet for good dancing. These are a great item to add to your Christmas list for the dancers and soon to be dancers in your family. You can go to http://www.danshuz.com/ to check out all of their great dancing footwear.
You will see that I have already talked a bit about this cookbook, but this cookbook is unique in so many ways if you are a Mom like me, and are always looking for ways to frugally cook delicious exciting meals this is the book for you! I just think this is such a practical way of cooking and I remember the days in my life when for years leftovers were tossed as they weren't planned correctly to make delicious meals "WORTH" serving. This cookbook is good down to earth common sense and to me this is more than a cookbook this is a change of lifestyle for many families and your family will be excited about coming to the dinner table each night and you will be delighted in your creativity as you learn how to run a proper kitchen. I was fortunate enough to be sent a compy of Amy Hout's Mealtime Magic Delicious dinners in half the time (and YES! these are time savers as well as money savers too, for your family!) I was also lucky enough to receive additional information from Amy Hout's office and I wanted to let you read the entire article as I think this is benefiical to my readers. Before I turn you over to this article I want to leave you the link where you can order your copy
http://www.amazon.com/Mealtime-Magic-Delicious-Dinners-Half/dp/098550840X
Mealtime Magic: Delicious Dinners in Half the Time
Save $500/Year, Spend Less Time in the Kitchen, Please Picky Eaters With New Cookbook From Houts & Home Publications LLC
Award-winning cookbook author Amy Houts is pleased to announce her new cookbook for busy families, "Mealtime Magic: Delicious Dinners in Half the Time."
Maryville, MO—Award-winning cookbook author Amy Houts has written a new cookbook for busy families, "Mealtime Magic: Delicious Dinners in Half the Time." In her unique cookbook from Houts & Home Publications LLC, Houts shares her tried-and-true method to save families money, time, and frustration. The goal of "Mealtime Magic" is to save as much as $500 per year, spend less time in the kitchen, and please picky eaters.
Houts, author of over 60 books including four cookbooks, thought of the concept long before her intention to write a cookbook. She developed her cooking strategy over a number of years. Combining her educational background (a year at the Culinary Institute of America) and practical knowledge from 43 years of cooking, Houts created time-saving main dishes that have been requested by her family again and again. Her strategy, which employs intentional planning of leftovers to create completely new meals, worked. One dinner became the basis of two additional meals. And with little food waste, she saved money, too. Now Houts shares her method with other busy families through "Mealtime Magic."
Three main issues motivated Houts to develop this cookbook. She was concerned about food waste. She wanted to spend less money on food and less time in the kitchen while enjoying family meals at home. Research showed she wasn't alone.
• American households throw away an average of 20 pounds of food each month,
which costs a family of four over $500 each year.
• Americans spend 175 hours in the kitchen per month.
• Picky eaters are the biggest challenge at mealtime.
"Mealtime Magic" helps to solve these three big issues by featuring "Three-Day Plans" that satisfy adults and children. For example, Herb-Roasted Chicken on Day 1 becomes Chicken Salad with Sugar-Glazed Pecans on Day 2, followed by Jambalaya on Day 3. Over 200 pages of multicultural recipes represent the melting pot of the USA. Find typical American fare such as, Chicken 'n Dumplings, Beef Pot Pie, and Philly Cheese Steak Sandwiches. Italian dishes include Easy Lasagna, Betty's Spaghetti, and Meatball Heroes. Cheesy Chicken Quesadillas, Nine-Mile High Tostadas, and Stacked Enchiladas con Huevos will please Mexican food fans. "Mealtime Magic" wouldn't be complete without the delicious flavors of Asian Pepper Steak, Pork Fried Rice, and Hot & Sour Soup, plus many more. Recipes use common ingredients from the grocery store. Clear directions help cooks succeed. A semi-concealed spiral binding allows for easy recognition on the bookshelf and easy reading while cooking.
Mealtime Magic Press Release, Page 2
Lee Jackson, Certified Family and Consumer Science professional and author of "From the Apple Orchard—Recipes for Apple Lovers" believes "Mealtime Magic" is a must for every busy family:
"Armed with the recipes and techniques used in 'Mealtime Magic,' you will always know 'what's for dinner.' This cookbook should be front and center in any busy family's household."
"Mealtime Magic: Delicious Dinners in Half the Time" retails for $12.95 and is available online at http://www.houtsandhome.com and at http://www.amazon.com.
Amy Houts is president of Houts & Home Publications LLC, an independent publisher specializing in helpful, practical, how-to books related to the home.
Amy Houts is the author of over 60 books for children and adults. Her cookbook, "Cooking Around the Calendar with Kids: Holiday and Seasonal Food and Fun," won first place in the Walter Williams Major Work Award from the Missouri Writers' Guild. She has written numerous articles on cooking for a variety of publications including "American Profile Magazine," "Parent & Preschooler," and "Ladybug Magazine." Houts's love for cooking began as a teenager, which led her to attend the Culinary Institute of America. After working in a restaurant, she began a freelance writing career while raising her family. Creating Houts & Home Publications LLC fulfills her lifelong dream of helping to create comfortable, efficient, and happy homes.
We were sent Mealtime Magic in half the time by Amy Houts for our honest review. I immediately fell in love with this little gem as soon as I cracked the cover I began to see recipes that were practical and that my family would love! There are lots of practical little tips for cooking as well as a 3 day plan for meals, I like to read cookbooks like a regular book and the more I read the more I said WOW this is one of those cookbooks that every Mom should have! There are so many down to earth helps here and planning that I wish I would have gotten this one years ago as a new bride. To order your copy go to click here
I like a good pen for business and for working in my filofax type planner, and for Bible Study. I love fine point pens in particular as many times I want to write or draw in small spots. I was sent an assortment of Jetstream pens for my honest review. I boy oh boy am in heaven with these babies! They even come in different ink colors with the fine point! Jetstream has a nice assortment of pens not just the fine point. I have worn a lot of different hats in my working career from working in accounting ledgers to drawing designs in Interior design, etc.. These pens are perfect for the professional as well as for those who just use them for personal use. I love to have a nice looking pen too, if I am at a professional environment for signing important documents etc. I'm sold on this brand. One thing that was a special treat was how nice they feel in my hands when I am writing. The price of these writing tools is amazing from a few dollars to less than $20 if you you ever shopped for professional pens you will see the value in this. Pens are a wonderful tool and gift around the Holidays for your friends and for yourself for writing letters and cards :) Check out more Jetstream pens ---->
click here
We received from Vitabath a couple of their Holiday Collections for review and to share our honest opinion. I was so excited I immediately had to try them out! I do a lot of work on the farm and like to keep my skin soft and looking nice. The Refresh and renew set felt so silky and wonderful I felt like I was at the spa. What woman wouldn't want this for a special gift over the Holiday Season? The Spice is nice set put me right in the moment for the Holidays.. what a wonderful aroma ! Nice and spicy I felt like I was baking with nutmeg.. It smelled so wonderful I had to put lotion not only on my hands but up and down my arms, etc.. even though I didn't just jump out of the shower because it smelled so wonderful! This is a must for the holiday spirit.. it just threw me right in the mood for the holiday season! What I really loved about this product was the nice fragrance they just hit it right as I have been a big buyer of Holiday scents in the past and this one will WOW you! This is the first time I ever used vitabath and after this experience I know when I am shopping that I will definitely be picking this brand for my family. Check out all the great products available for you at http://www.myvitabath.com/
This is a Eggstraspecial book review as I love the writing of Laura Child in her Crackleberry Mystery series. In this page turner we find the lovely business ladies trying to figure out who was the arsonist. Funny moments and quirky laughter throughout the whole of this book. I loved the opening scene when Suzanne was in the hair salon loaded with foil on her head only to find herself running into the street at the smell of smoke. As always they get in a bit over their heads as the book progresses rather nicely and they find themselves in a world of gamblers. I also loved all the delish recipes included at the back of the book. We will be doing a 2 book give a way on this one ! Hurray! We'll be posting the details soon so click on the give a way tab at the top of our blog so you can enter!
I love my new Handy Caddy! We were sent a Handy Caddy to review this is our honest opinion and we were not swayed in anyway to give a nice review. I find myself using my Handy caddy for so many reasons with my busy lifestyle. I use it for my crafts Also sometimes I dump mine out and put my computer, planner, lunch and anything else I need for the day. I like it because I can see through the tote and see what I need. I also like the insert that goes inside and have taken it out to even use next to me for my Television snacks, remotes, pens, etc.. I can't imagine life without this handy tool it is so practical and the uses are unlimited! A wonderful gift to give to anyone for the holidays to order yours click here
The Eat Smart Precision Pro Food Thermometer has saved Russell's cooking life at our house! Russell does a lot of the cooking for Clay and I . There is nothing worse than everyone being starving and testing your meat, only to find out that it's raw in the middle and it has to go back into the oven.
As soon as I showed Russell the thermometer he's like I really need this!It works so easy and great.. here is the low down.. It's a waterproof Pen style digital thermometer, rapid response in only 5 seconds! You can hold the button to "FREEZE" the temperature it is reading. It will shut off automatically after 5 minutes to save the battery and has a 2 year full warranty. click here to order one for yourself
I absolutely LOVE LOVE LOVE my hand fan by http://www.fancyhandfans.com/gallery/?nggpage=2 I use it every single day whenever I want to just get a breath of fresh air. Not only is it useful but it is beautiful! When not in use I put it on my wall for a decoration and take it down when I go to church or when I sit down to watch TV or read a book. In Japan people carry fans around all the time, but in the USA it is not as common... after having my personal fan I have to admit I hate to go anywhere without it, It is amazing how often I use this item. As we approach the holidays I can see that I will be using my fan more and more as I never know whose homes are going to be heated super hot.. as in the North East many homes in my area use woodstoves and you can get blasted out with the heat! So this will be a great item to slip in my purse whenever I go to my friends houses or to church. This is a great product to give as a Christmas gift too! To see all the great gorgeous hand fans go to http://www.fancyhandfans.com/gallery/
This is a cool litt
le solar charger that we wanted to share with you, We were actually really impressed with this one as we reviewed it in the pitch dark while candling our eggs for the quail. The light is super bright and we feel that it is definitely worth the money
There are sooooo many uses for this product I can't even begin, camping, for your car, for power outages ... the list goes on and on. The charger worked great and really easy to use and totally portable! What family couldn't use this smart little tool? If you are are a techie geek you will feel like you've died and gone to heaven with this gem!
*
This company really Wowed us and we really feel that this is one of those items that every family should have... you just can't beat the price and the quality and what a wonderful surprise gift for your loved one for Christmas! To order yours go to http://
www.sun
jack.com/
Here is a unique drink that can be used in recipes. We tried it in a variety ways and loved it. When Mikaila was only 4 it started the wheels turning for her to produce this great tasty drink. I had never heard of this before we tried it and was so happy to have been able to review this product as it is a great addition to any kitchen. I love that the site also has a lot of great information on it.
It is tasty and has a hint of mint. Pick up some for yourself to learn more go to http://www.beesweetlemonade.com/
Here we are again, with one of our favorite companies Puracy. They have many wonderful products and today we are sharing the Natural Body Wash and Natural Baby Shampoo and Body Wash http://puracy.com/. I like a nice product with great ingredients and a nice scent. Once again, Puracy outdoes itself with the performance of these products. After using the products my hair was really clean and felt light and airy and soft. Also it smelled wonderful and the body wash was nice and smooth and left me feeling fresh and smelling great. Here is a bit more information for you about the body wash and Natural Baby Shampoo and Body Wash quoted from their site puracy.com
Puracy Natural Body Wash is a rich blend of luxurious cleansers, emollients, and essential oils. Packed in this world class blend of ingredients is Pink Himalayan Sea Salt, which naturally exfoliates, hydrates, and balances your skin. The food-grade, plant and mineral-based ingredients were carefully chosen and developed into a premium solution by Puracy, a trusted source for all natural, plant-based, kid & pet safe, hypoallergenic, and effective household essentials. The proprietary blend of renewable ingredients is safe to use around your family and free from harsh chemicals and fumes. Enjoy the bright, refreshing aromas while whisking away the day's work and hydrating for another.
Puracy Natural Baby Shampoo & Body Wash</b> is a rich blend of luxurious cleansers, emollients, and essential oils. Packed in this world class blend of ingredients is Sea Salt, which naturally hydrates and balances your baby's skin. The food-grade, plant and mineral-based ingredients were carefully chosen and developed into a premium solution by Puracy, a trusted source for all natural, plant-based, safe, hypoallergenic, and effective household essentials. The proprietary blend of renewable ingredients is safe to use around your family and free from harsh chemicals and fumes. Enjoy the sweet, refreshing aromas while whisking away the day's messes.



When you think candy... It's Mike and Ike ! Mike and Ike sent us a generous amount of candy to review and to give our honest opinion about. When Clay and Russell saw the candy they were like... We Love Mike and Ike Candy! One of the guys favorites so they were more than happy to assist me in the sampling of the candy as well as all of our friends and family etc.. ! The candy is delicious! I loved the hard shell on some of the candy and the soft center.. YUM! The candy is perfect for Halloween or to take out on the town or all your holidays. I am a big candy girl as I have low blood sugar so I always have some candy somewhere to munch on and trust me... I could just munch all day on Ike and Mike's candy. So many flavors and just plain fun!
CHECK OUT ALL THE GREAT FLAVORS AT
http://www.justborn.com/mike-and-ike#.VD2FRvldWn0
You'll swoon with the warm fuzzies with this romantic novel by Regina Scott. So grab your tea and get in your comfy chair and let's talk about this romantic read. Clay Howard once was in love with Allegra Banks Howard, his brother's wife.. now widowed. Traveling by boat Clay is escorting Allegra all the way back home among a ship full of prospective brides. Allegra is but ornery and knows she will need Clay's wilderness background to help her to get home and is fighting him as well as fighting old feelings stuck deep inside. I loved this book and the sweet treasures of love they shared as they traveled the waters and seeing that love bloom once again. You can pick up a copy for yourself at http://www.amazon.com/The-Bride-Ship-Frontier-Bachelors-ebook/dp/B00KF49XQ8
Running around on holiday and through the day can get crazy especially if you have to worry about the safety of your little ones. We were sent the Bubble Bum which is the inflatable car booster seat in a bag, to review and share our honest opinion about. The great thing about this product is .. Tra la la.. ... It is portable! You can toss it in your bag and off you go. It's great to pack this up to go with your baby sitter or to your moms just in case they are taking your little one with them for errands, etc. It's inflatable which means less storage space and easy to slip into a backpack or purse. Also it comes with a nice shoulder belt for added safety.
This product has won several awards and meets all US Federal Motor Safety Standards as required by NHTSA (FMVSS213). During the Holiday season this would be a great product to own or to give as a gift. You can purchase one by going to http://www.bubblebum.co/us/booster-seat/
During the Holidays I just can't get enough Christmas reading in! Once the weather turns cooler I start to think about the Christmas Season as this is my favorite time of year as I know that this is the time of year I celebrate the birth of my Savior. A Ragamuffin Christmas by Craig Daliesso shares a unique view on the nativity scene and brings in different characters to share about the birth of the Saviour and shares what it would be like to be at the Nativity. It is a work of fiction but thought provoking and moving. You can pick up a copy at http://www.amazon.com/A-Ragamuffin-Christmas-Daliessio-Craig/dp/1935986473
Bread is the staple of life and I am always looking for great breads to bake for my family around the Holidays. We were thrilled to review Gluten-Free Artisan Bread in Five minutes a day. Although no one in my family has worries about going gluten-free it may not be true of our friends, so when I get ready to bake something special I want to have some handy recipes on hand. 1% of the population have celiac disease, a debilitating auto-immune disease caused by gluten. Rather than go breadless..which is what suffers really miss they can enjoy some goodies just by making a few changes. The cookbook is wonderful! I love the cinnamon twists and Crusty White sandwich loaf. There are so many, many delicious recipes! YUM! YUM! YUM!. This cookbook has some great background information as the authors have quite a nice bio. Zoe Fracois is a pastry chef and Jeff Hertzberg is a MD who started a year long quest to create a dough that was easy for everyday use. Pick up a copy for yourself at amazon.com This is a wonderful gift for everyone who loves bread for the fall and holiday season!
Hell on Wheels book review by Sue Ann Jaffarian.
I was sent Hell on Wheels to review and found it quite delightful. As I you all know I find it hard to resist my cozy mysteries and squeal with delight when I find goodies like Hell on Wheels! Plus size Odelia Grey and her hubby attend a quadriplegic rugby match to watch their friends and wouldn't you know a murder takes place! I had a lot of fun reading this fast paced page turner and enjoyed the fun characters in this witty G rated cozy mystery. Fun twists and turns on who did it.. arguments, a second death, murder sucide. This is a must read ! Click here to order your copy. A great Read to give to a reader in your family!
I have always loved direct sales.. and what girl doesn't love Jewelry! Recently I shared with you all on my love for Jbloom jewelry , with the Holidays around the corner I wanted to share about this great company again. First of all if you are looking to make some extra cash over the Holidays this is the company for you! I am not a representative as I am a farmer, but prior to marrying Clay I was in direct sales for over 20 years and had of over 1000 people in my team when I sold. I sold probably ever direct selling product out there so I feel like I am somewhat of a expert on "shopping for a company to go with" Here is what I love about this company...Their JEWELRY! Even if you are not giving your pitch the jewelry will sell itself. They have quality.. Gorgeous pieces and PERSONALIZATION pieces --- When I spoke with Jbloom they talked to me for a few minutes and made all my loves into a piece of jewelry and they are interchangeable. This means multiple sales for you and all your friends will have to have a piece as well! If you are wondering if you could sell here are a couple ideas to get you started... Make a list of everyone you know... here is a example
Becky - my sister in law who works a office
Tammy- my neighbor works at the hospital
Candy - From church
Then give each of these girls a book or direct them to http://www.jbloomdesigns.com/ site have them pick out their wishlist or what they would like to purchase and have them call you for the order. Then have example Becky bring a book to her job, Give Tammy a book to bring to the hospital, and Candy a book to bring to church...
Don't stop there.. you can actually start building your customer base by holding a huge grand opening .. you can invite everyone to do a cookie exchange at your house and over the holidays everyone is ready to shop etc.. The list goes on and on... Keep watching the blog here.. I am going to do a series on how to make money in direct sales and if you are looking for a company go to http://www.jbloomdesigns.com/ the start up is easy and you can actually start getting orders now with the method I showed you above and when you get your kit you can plan your grand opening! The sooner you get started the faster you can get some Christmas money.. like in all sales remember if you work it like a hobby you will get hobby money if you work it like a job you will get paid like a real job. Okay, one last thing.. If you want to order a piece of Jewelry go right to the site http://www.jbloomdesigns.com/ and order directly shop from your seat and not your feet! * Please note I am not a rep for Jbloom and already shared about Jbloom but I know many of you are looking for some extra cash and to get started on your Christmas Shopping so I wanted to keep you in the know!
Our farm was sent Orchard Road Jelly Jars and lids to review. We can all year long and do a lot of research on the best places to purchase our canning jars. There were many things we loved We these jars. They have many sizes are easy to use and what we really love is the design of the jars.
We couldn't resist the nice smooth design which looks so beautiful when on your canning shelf or given as a gift. There are Many uses for the jars here are just a few...



High Quality glass can be used for waterbath or pressure canning

perfect for canning jellies, salsas, etc..

Great for crafts and storage

Odor and stain proof

Three smooth sides makes labeling easy

Fits other mason jar lids and bands
To purchase your jars go to
http://www.orchardroadcanning.com/
http://www.simple-sheets.com/
This is a awesome product http://www.simple-sheets.com/ for every mom to have for the entire family.Changing sheets is one of the last things for your teenagers to put on and forget college kids they will just not change their sheets rather than deal with them. Simple sheets solves these problem by having a liner on top of the fitted sheet held on by vicro along with this they have a nice pouch attached to the side of the sheet for cellphones etc.. When we received the sheets to review the first thing I noticed is how nice they felt to the touch. Russell our 23 year old loves the nice fresh sleep and since he does the laundry at our house.. These are super easy for him to just pull off the top rather than to do his entire bed after he's tired from putting in a full day of work. What a great idea just pull off the top piece in and out of the washer and dryer and they are set to go. I l love the idea and after seeing these I realized that these would be great for Senior Citizens and for anyone who has difficulty making a bed .. and a great way to teach your little ones how to make their bed. etc. To order your sheets go to http://www.simple-sheets.com/howitworks/
This is a product that every home needs HELP MY SHELF https://www.youtube.com/watch?v=REpXeVIaySs It's miserable when you want to put something in your pantry and crumbs fall through the bars or worse if one of your children spills something in your shelf and it goes all the way through the holes in your shelf and falls through all the shelves. Help My Shelf solves this and makes your shelves look lovely. We were sent a shelf to review and were really impressed with this product and how easy it is to install and use and looks gorgeous. You can pick up your shelves for your family at https://helpmyshelf.com/
I have always been a cosmetic girl. I am more than just a little obsessed with my make up so. I was recently sent New York Cosmetics to review and I am in LOVE with this line. the City proof twistables http://newyorkcolor.com/products/lips/lipcolor/city-proof-twistable-intense-lip-color are really a breath of fresh air for the fall and holiday season. The color came on smooth and the match was perfect something that for some reason in the past I didn't have much luck with the writer type lipsticks. I also was thrilled with the Show Time Mascara I love to make my eyes as big as possible and the formula was great. The eye shadow was great, liners, etc.. From my experience with cosmetics this is a very very VERY nice line and looks great. I definitely am sold on this line after my experience with the company and the products. You can pick up New York Color almost everywhere you look it is such a well loved brand.
http://newyorkcolor.com/
Domato Flour Click here
We were fortunate enough to be sent Domata flour to review.
There are a lot of great things about the gluten free Domata flour
It can be used in coating your meats as well as vegetables.
The Pizza flour is so easy to use as well,
all you have to do is add water and you don't have to wait for the dough to rise!
I was really impressed with using
Domata flour.
I know it may sound funny but I think this would be a great gift for the bakers and cooks in your life for the upcoming Holidays. I know I for one, would rather have something that I can use, it's like getting a gift again when goint to the kitchen to do some cooking and baking. Check out
http://domataglutenfree.com/products.html
I know you will enjoy looking around at their fine site.
Here is a book that I have been reviewing and want to encourage you to pick up for Christmas " A Crafty Christmas" by Mollie Cox Bryan I have been enjoying reading this little gem. A scrapbooking Cruise a missing scrapbook and murder. Mollie Cox pieces a great decorative read together that I have been hardly able to put down! I have been reading the Advanced reader's copy and this page turner will be out in October. I am one of those people that gets in the Christmas mood way early and so I will put together all my christmas movies, and music and crafts and start on them as for me it's the activities of preparing for all the Fall holidays are the best part so I like to make the most of Fall, Thanksgving, Christmas and New Years. A Crafty Christmas will definitely get you in the Christmas mood. I love the fun lighted hearted read and the "scrappy" background as all the Scrap booking ladies fill the ship. Comparing ideas, getting gift bags and trying to figure out who done it. Watch the stores and pick up a copy as soon as you see them and you can also pick up a copy at amazon.com
Click here to see our review http://www.jimmysstickyjerky.com/
Click here
and to go to order
http://viatekproducts.com/smart-touch-can-opener/
Check out the product in this video http://kilambecoffee.com/
Here is a company we have done a few reviews on and I want to encourage you to pick up a few of their products for your family this fall. Here is why I personally love this company. The products are pure and they work! At the end of the day that is huge for me. I especially loved the dish soap. I do my dishes funny because we have such hard water here I wash them them stick them in the dishwasher just to rinse. I hate spotty dishes and this works for me. The stain remover is great as we cook A LOT and a stain shirt for us means automatically garbage as I don't allow my guys to have holes or stains on their clothing a big PLUS! I am fussy about my laundry and worse yet is my son Russell who now does the laundry.. he's picky and at 23 everything has to be perfect. More reasons to toss out your other brands and consider Puracy for all your cleaning needs. They can be safely used around kids pets and animals.. and coming from a old german family that is HUGE.. everything has to be "PERFECT" haaa.. I was also loving the idea that you can actual purchase GIFT CARDS for their products which for me I'd rather have a gift card for things I NEED rather than a bunch of stuff to sit around.. You gotta check out their site there is so MUCH there.. My personal tip here.. Why not give something cool this year.. gift cards for Christmas... for things people need. I do this one year I gave my mail man I was newly married and bought him t shirts from my husband and I He loved it much more practical.. they were the white for under his uniform.. than the usual cookies or aftershave... I have changed my gift giving the past few years as the next generation is so much more practical.. and do I need to mention those college kids..etc.. Okay.. I did write reviews prior on this product and for this post I did not receive and product but did want to give a nice shout out as I feel that this is a product worth looking into for your family :) http://puracy.com/ (please check out their site! I think you are going to love it!)
Inherit the Word by Daryl Wood Gerber
I remember when I first started to be a book reviewer way back in 2009 while I was working as a sales rep for Lazboy. We would have quiet days and I would pull out a few books and delve into them while I waited for a potential customer to come in. I learned how to read fast and a lot as there were many days there that it was quiet and it helped me in my sales as I always had something interesting to talk about with my customers from what I was reading and it kept me fresh and rested for each customer. Reading is a great mental vacation. Now I sometimes carry a book around with me through the house and sneak a read here and there between laundry, business activities and farming work. I know that you aren't supposed to go on and on about yourself during a book review but hey.. this is my blog and I think it helps with the task at hand namely, my cozy mystery craze! I enjoyed reading Inherit the Word by Daryl Wood Gerber. We have here a mysterious disappearance of a ex-husband at sea, found money , a secret key ... what does it go to? And a cooking contest and a murder all brewing. This is a page turner and a joyful fun read. I enjoyed the read and as my custom is I like to read a book or more a day and I love it when I have a real good read in hand as this one is. I love to cook too so I loved that at the end of the book were a wealth of recipes and a new chapter for a upcoming book. I rate this book a 5 star and join me in my reading hobby :) It will keep you fresh and joyful. Just a note too on reading.. because I read so much as a christian , let's face it I am going to run into some books that I don't like.. here is how I handle these.. If it is a bunch of junk I junk it.. if it is a line or two I skip over those part and just read the main story. I have battled with this in reading but it works for me and this way I don't have to labor through things I find offensive to my faith but I can still enjoy the story. okay, back to the book you can pick up a copy for yourself by clicking here
Working Direct sales for Moms are great when your kids are little. Enjoy my review of JBloomDesigns.com
#JESUSTWITTERPARTY if you love Jesus please #FOLLOW ME @R47R #RETWEET #RT ----> http://www.Twitter.com/R47R open up a account if you don't have one you can just click on my link :)
click here
click here
http://www.hiphopbling.com/
http://www.MightyLeaf.com
click here
https://www.etsy.com/shop/TheClayBeanCo
click here
Murder at Midnight a Rex Graves Mystery by CS Challinor
http://www.mammachia.com/
http://reedsinc.com/product/reeds-extra-ginger-brew/
click here
Sunbutter,com
http://www.Homeworkcaddy.com
I do a enormous amount of cooking for my family I was thrilled to find the super gloves by Kuisiware. They are designed to protect your hands from extreme heat and fire. I like to use them in the kitchen insteadd of hot pads and they are great to work around in the yard too for those times when you burn leaves and sticks or if you have a fireplace or wood burning stove. One size fits all and they are very comfy. The protection on these puppies is awesome. I like my hands to look nice even though I do a lot of outside work and cooking and these are great protection against burning hazards from day to day chores here on the farm. To order some for yourself
click here
A great Christmas gift too!!!!!